How to join in CEMENTTECH 2021 for foreign exhibitors under COVID-19?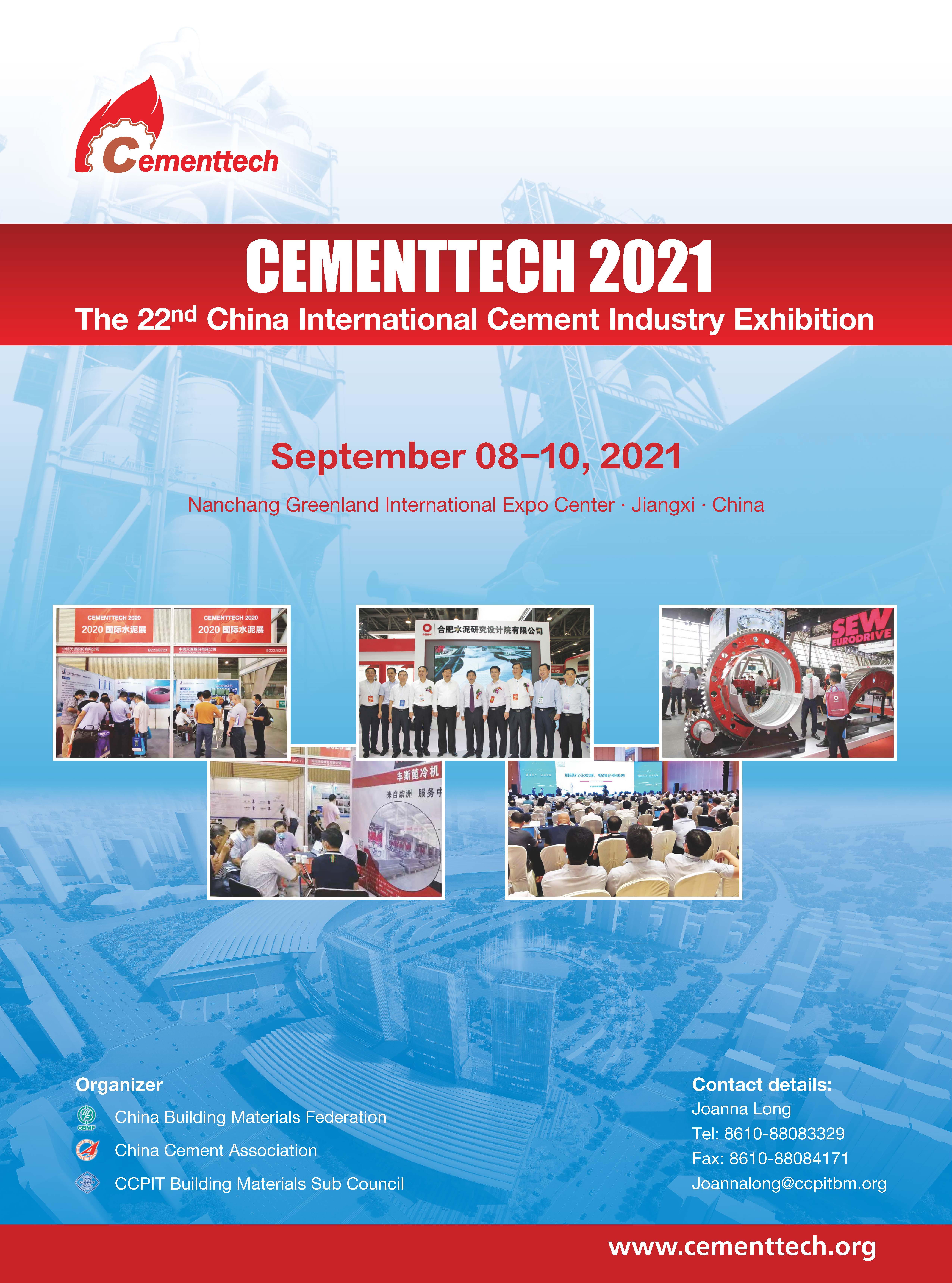 According to the annual report of China cement market data in 2020, the cement output reported a 2.5% YOY rise to 2.377 bnt for 2020, there are still a huge demand for high-efficiency and energy-saving technical equipments and technology, hereby we sincerely hope CEMENTTECH 2021 which will be held during Sep 08-10,2021 in Nanchang, Jiangxi can bring you more business chance to enter into China cement market!
In response to COVID-19 pandemic and travel restrictions, we are now giving exhibition solutions for our exhibitors abroad as below:
1. Before exhibition we will launch your company advertising and information on our WeChat official account to invite visitors;
2. Insert your company advertisement into Exhibition catalogue(1 page);
3. List your logo with website link on our website;
4. Offer 1 or 2 standard booth, which is depended on your choice;
5. Make the booth decoration for your company based on your poster artwork;
6. Employ 1 interpreter who can make the introduction of your company and products to the participants on the booth;
7. Distribute your catalogue or products introduction to the participants;
8. Play your company video presentation on the LED display outside the Pavilion for all participants;
9. Collect participants' name cards with notes who are interested in your company's products and send event report to you after exhibition;
All the above service you can get without extra travel expenses but can enjoy 10% off the exhibition price!
For more information please contact: Joannalong@ccpitbm.org.