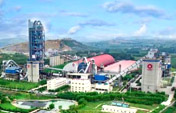 Welcome to CEMENTTECH 2021 !
With over 10,000 square meters of exhibition space, CEMENTTECH has now become the leading exhibition for cement industry! Not only it provides services for customer development to equipment manufacturers and service providers, but also offers channel development and brand maintenance services. For 2021, it will be held in Nanchang, Jiangxi provience, and will combine upstream and downstream industries with mining, gravel and concrete for cement companies to extend the industrial chain also to increase market share. With more than 20 years of professional experiences, CEMENTTECH has become the most influential trading platform in cement industry now!
The ideal way to experience the development of cement industry is to take an exhibition booth at CEMENTTECH. This allows you to view services and products relating to the cement industry. The exhibition area becomes a very busy networking area during registration, lunch and coffee breaks.
Types of companies who exhibit include: equipment suppliers, production technology, and cement producers, designing institutes, chemical additives, shipping companies and trading companies. In 2021, CEMENTTECH will further develop its role as an international showcase for cement industry innovations and trends and as a business booster to help exhibitors to generate even more useful leads. Sustainable Development, a major concern in all sectors of the cement industry, remains the pivotal theme of this 22nd session.
Please join us for one of the cement industry's largest and most important events in Jiangxi, China. We look forward to seeing you during September 8-10 at CEMENTTECH 2021.
Organizing Committees